COS FERIT 1

2001. Performance. Duration: 90'. Music by Dietrich Buxtehude:
Membra Jesu Nostri, Bux WV75
.
Video. Duration: 3'. Image format: 4:3. Music: Gerard Asunción.
Sculpture (The broken Christ) and Photography.
With the participation of Javier Lasterra, Ramon Massana and Pilar Valeriano.
Location: Ermita de Los Santos. Vallderoures, Teruel.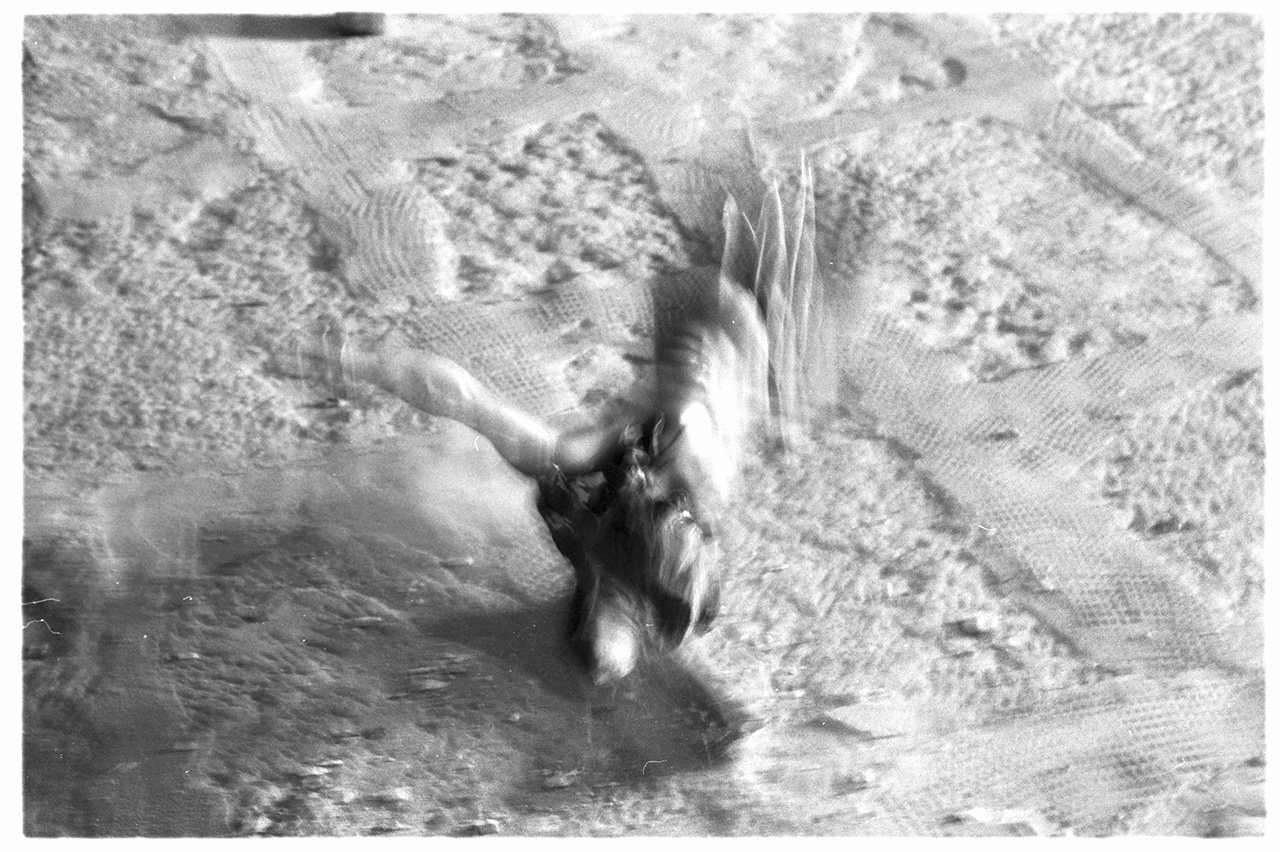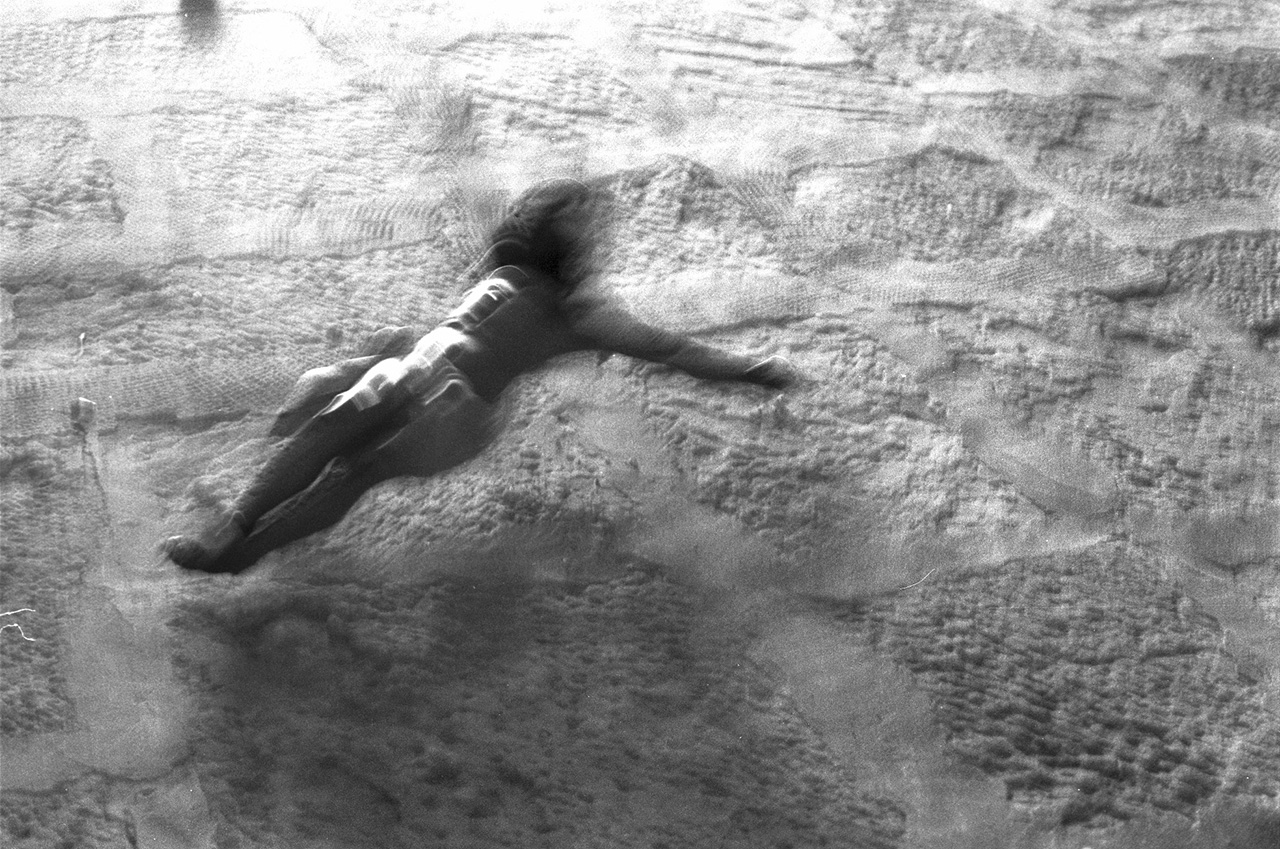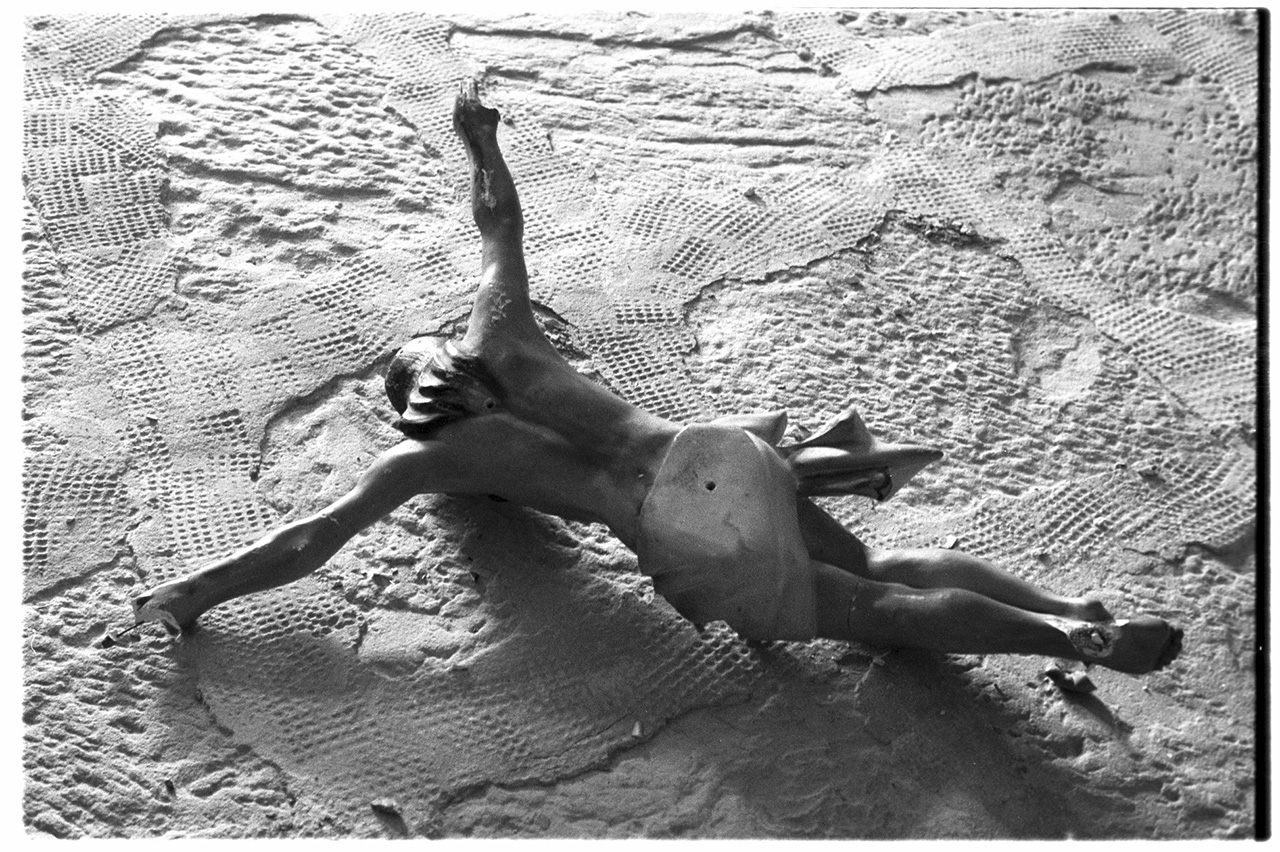 (CAT)

La performance

Cos ferit 1

consistí en trencar una imatge de Crist en l'interior d'una ermita romànica nua de mobiliari ni imatges. Repartir els fragments per tot l'espai dipositant una espelma en cada lloc específic i intentar re-unificar després aquells fragments sobre l'altar com en una taula de quiròfan. Els performers actuàvem com a metges amb materials de restauració. La durada de la performance és de 90 minuts, el temps de durada de la peça musical de Dietrich Buxtehude (1637-1707)-

Membra Jesu Nostri Bux WV75.

Un cop finalitzada aquesta la peça barroca, vam abandonar l'acció deixant el Crist parcialment reconstruït. L'objectiu de la performance fou anar fent la reconstrucció admetent la impossibilitat d'una reconstrucció final, és a dir: el límit de la mateixa acció, obrint així un nou camí pel trauma. Dos mesos després es va disposar la imatge reconstruïda parcialment al terra del nostre estudi (soterrani de La Interior Bodega) i es va convidar a alguns amics a anar-hi passant durant un dia per a dipositar en el seu interior, a través de les orificis de la figura trencada, papers amb sentiments profunds expressats en clau de secret, com els papers introduïts en les imatges romàniques. Durant aquesta sessió sonava en loop les peces musicals d'Arvo Pärt:

Miserere i De Profundis.



Actualment treballem amb la figura trencada de Crist creant situacions d'emoció visual mitjançant la seva contextualització en entorns inversemblants i també com a representació icònica d'una espiritualitat actualitzada.



"Nuestra carga.
La unión de lo que ha sido dividido
hace temblar el lenguaje."
(John Berger, Y nuestros rostros, mi vida, breves como fotos)

(ESP)
La performance
Cos Ferit 1 (
Cuerpo Herido 1) consistió en romper una imagen de Cristo en el interior de una ermita románica vacía, sin mobiliario ni imaginería alguna, repartir los fragmentos por el espacio, acompañados por velas, e intentar reconstruir el Cristo roto juntando los fragmentos en un altar, como en una mesa de operaciones. Finalmente, abandonamos la acción dejando el cristo parcialmente reconstruido. El objetivo de la performance fue ir trabajando en la reconstrucción admitiendo la imposibilidad de una reconstrucción final, es decir: admitiendo el límite de la misma acción, abriendo así un nuevo camino para el trauma. La duración de la acción fue la de la reproducción completa de la composición musical de Dietrich Buxtehude (1637-1707)
Membra Jesu Nostri Bux WV75
. Dos meses después se colocó la imagen reconstruida parcialmente en el suelo de nuestro estudio (el sótano de La Interior Bodega) y se invitó a algunos amigos a ir pasando a lo largo del día para depositar en su interior, a través de los orificios de la figura rota, papeles con sentimientos profundos expresados en clave de secreto; como los papeles introducidos en el interior de las imágenes románicas. Durante esta sesión sonaban en bucle las piezas musicales de Arvo Pärt:
Miserere
y
De Profundis.
Actualmente seguimos trabajando con el Cristo roto, creando situaciones de emoción visual mediante su contextualización en ambientes ilógicos, y también como icono de una espiritualidad actualizada.
"Nuestra carga.
La unión de lo que ha sido dividido
hace temblar el lenguaje."
(John Berger,
Y nuestros rostros, mi vida, breves como fotos
)
(ENG)
The performance Cos Ferit 1 (Wounded Body 1) consisted of breaking an image of Christ inside an empty Romanesque hermitage, without any furniture or imagery, distributing the fragments throughout the space, accompanied by candles, and trying to reconstruct the broken Christ putting together fragments on an altar, such as on an operating table. Finally, we abandoned the action leaving the Christ partially rebuilt. The objective of the performance was to work on the reconstruction admitting the impossibility of a final reconstruction, that is, admitting the limit of the same action, thus opening a new path for trauma. The duration of the action was that of the complete reproduction of the musical composition of Dietrich Buxtehude (1637-1707) Membra Jesu Nostri Bux WV75. Two months later, the partially reconstructed image was placed on the floor of our study (the basement of La Interior Bodega) and some friends were invited to come, over the day, to deposit inside, through the holes in the broken figure, papers with deep feelings expressed in a secret key; like the papers inserted into the Romanesque images. During this session, two musical pieces of Arvo Pärt were played in a loop: Miserere and De Profundis.
Currently we continue to work with the broken Christ, creating situations of visual emotion through its contextualization in illogical environments, and also as an icon of an updated spirituality.
"Our burden.
The union that has been divided
makes language tremble."
(John Berger,
And our faces, my heart, brief as photos
)